Over the past few months I have really loved trying different things with gift wrapping.
I love adding little touches that can drastically change a simple gift box.
And since Father's Day is tomorrow, I thought I would share a little gift wrapping inspiration.
Supplies:
+ Gift box (Dollar Store, $1)
+ Gift Wrap (Target, $1)
+ Glue gun (Michael's)
+ Gift bow (Target, from a Christmas pack)
+ Craft string (Target, $1)
+ Scissors, pencil
+ Gift card (mine is from
Treat
)
When I was first introduced to
Treat Greeting Cards,
I was immediately struck by the variety of card designs they offered.
I love the freedom of being able to add a customized message in any font, or colour I want.
For the wrapping itself, I wanted to keep the colour scheme bright and simple so I went with blue, gold, black and white.
Since I'm used to wrapping things in a more girly way, I wanted to try and keep it unisex, but still have fun little details.
I used one of my favourite paper bow templates (
found here
) to create a bow out of wrapping paper.
To complete is I added a little gold bow and voila: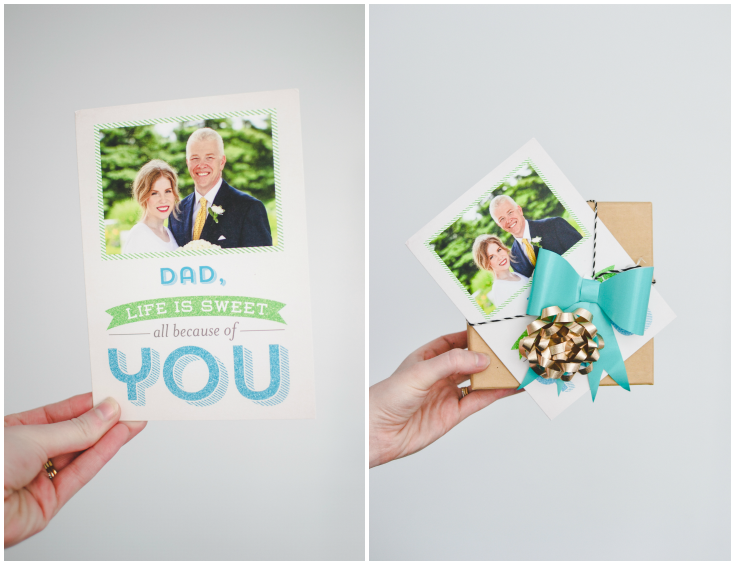 Hope you are all able to give your dad a great big hug on Father's Day!