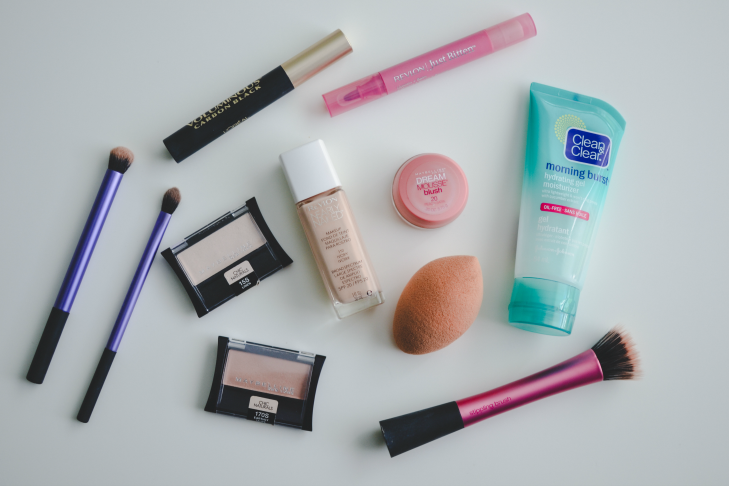 I've decided to try a new little series called:
S.O.S. - Save our skin
Because I live in an area that experiences every drastic type of weather, my makeup routine changes according to the season.
So here is what I wear/use to apply my makeup in the summer months.
1 // Moisturizer
I am absolutely loving the Clean & Clear Morning Burst Hydrating gel. No matter what time of year it is, my skin is always super dry. It get's a little more hydrated during the summer, but only just a little. What I love about this moisturizer is that because it is a gel formula, it gives a cooling effect when you apply it, and it doesn't leave my skin feeling sticky or heavy. Nice lightweight formula, that gives the perfect amount of hydration.
2 // Foundation
For years I only used heavy cover foundations. Instead of enhancing my features, I would just cake makeup on to cover everything. My skin could barely breathe. It was awful. But last year I started to shy away from heavy foundations and lean more towards medium/light coverage foundations. My go-to foundation is hands down the Revlon Nearly Naked foundation in the colour 110 Ivory. It is the perfect base for any time of year. It has a build able coverage and makes my skin look healthy and dewy :)
3 // Blush
I tend to gravitate towards cream blushes. I find they are much more buildable than powder. I don't believe Maybelline makes this blush anymore, but it is one of my favourite blushes, ever!! It's the Dream Mouse blush in the shade 20. It's a very light peach with a little shimmer to it. Perfect for summer.
4 // Eyes
Now and again I'll wear some liquid liner, but for the most part I just wear some neutral eye shadows and mascara. I usually swap between two mascaras: L'Oreal Voluminous Carbon Black, and Maybelline Falsies.
5 // Lips
As much as I love lipstick, in the summer I prefer to wear lip stains. They are much lighter, and less sticky. The Revlon Just Bitten lip stain in Victoria is the perfect pink shade. Random fact: this was the very lip stain I wore on my wedding. And I've been loving it ever since!
6 // Applicators
Clearly from this picture you can tell I am huge fan of the Real Techniques brushes/sponge. Not only are they incredible quality, they are super affordable. I don't like spending any more than $15 on a brush, and since their brushes range anywhere from $6 - $13 it's the perfect price range for me. I've noticed such a difference after using these brushes. I highly, highly recommend them.
What are your S.O.S. beauty products for the summer?