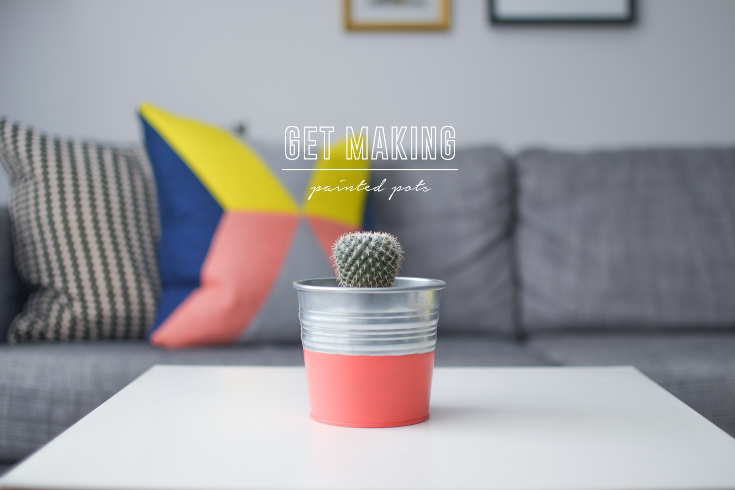 A trend that has been popping up everywhere on Pinterest this spring are painted home decor.
Our living room is pretty much all black, white and grey with little pops of colour in pictures.
I've been wanting for a while now to add a little bit more colour into our apartment.
This is a simply and cute way to add some colour to any space!
You will need:
+ metal planter pots (mine are from Ikea)
+ craft paint in your colours of choice. I went with coral and copper. (Michael's)
+ sponge brush (Michael's)
+ paper plates (helps with the mess)
+ optional: tape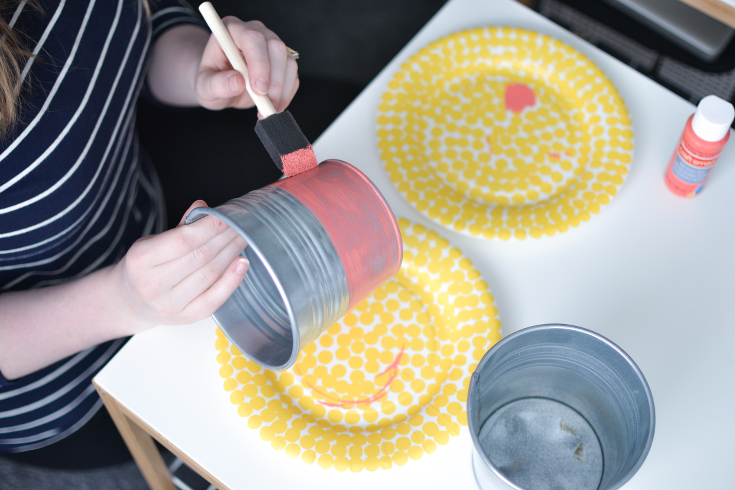 Since my pots already had lines on them, I just followed the bottom line with my brush.
It took a little bit of patience, but if you are a little shaky then just place a piece of tape where you want the colour to start all around the pot.
Then start painting.
Allow each coat to dry for 7 minutes then move on to the next coat.
It takes anywhere from 3-5 coats until the paint is opaque.
Once you are completely happy with the look, you are done!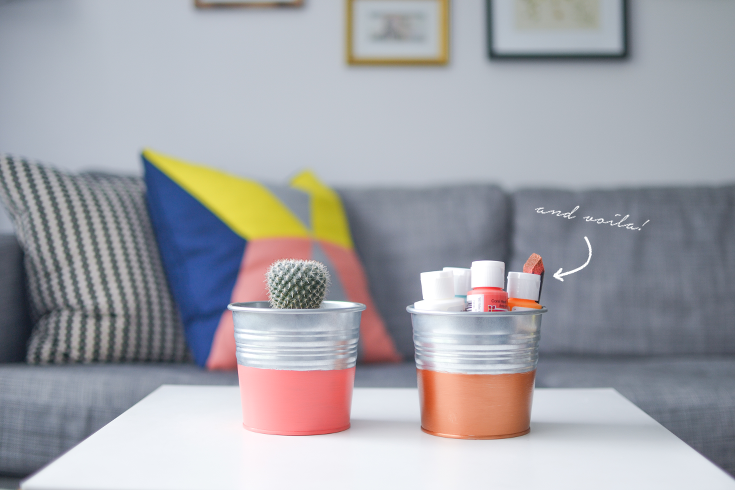 I'm quite happy with how they turned out!
Anyone can do this little diy.
And it makes such a difference to ordinary pots.
Happy making!