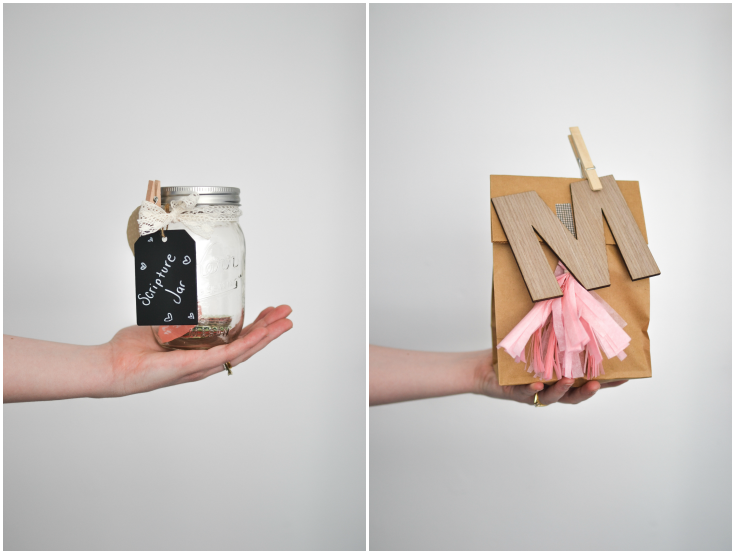 My mom is the hardest person to buy a gift for.
Every year I would wrack my brain.
This year I decided to do something special.
I didn't look on Pinterest, I didn't get ideas from other places, I want to just think of
So I made her a scripture jar.
What's great about this gift is that it is completely customizable.
Everyone's jar can be filled with whatever messages you want.
Reasons why you love them, inspiring quotes, etc.
If you're interested in your making your own, here is a list of supplies:
1// mason jar
2// scrapbooking paper
3// some sort of marker, I used a white scrapbooking market
Optional
: tag, lace/ribbon, mini clothes pin
(I clipped blank pieces of scrapbooking paper so my mom could add her favourite scriptures to the jar)
Happy crafting!