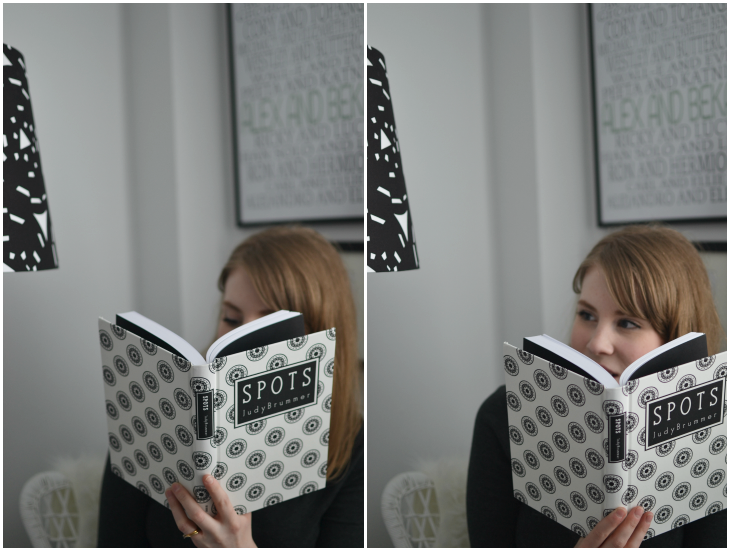 I received this beautiful book from
Shayla
a little over a month ago, and even though I haven't finished it yet, I have loved reading it.
It allows me to enter a world that was very real, and very different from what I am accustomed to.
"Spots" is an autobiography written by Judy Brummer, a South African woman of British descent.
It follows Judy's childhood with her two African best friends and how polar opposite their worlds are.
It's funny, beautiful and powerful.
I highly recommend this read to anyone and everyone.
And one of you will be able to have their very own copy!
All of you have to do is the following:
+ Follow These are the Days via
bloglovin
+ Like
Spotty Books on Facebook
For extra entries:
+ Follow @bekahbaronins via
instagram
+ Follow @spottybooks via
instagram
Leave a comment below saying which of the following you did.
The winner will be announced on Tuesday April 22.
Good Luck!