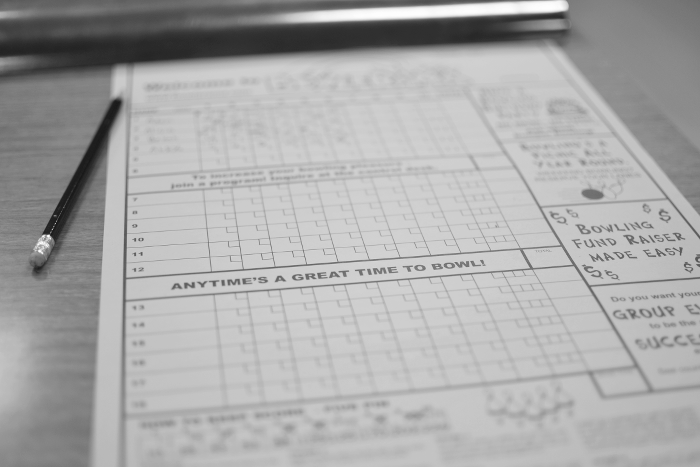 Like I mentioned a few posts ago, Alex and I spent last weekend visiting Adam and Alicia in Toronto.
It was our first time hanging out just the 4 of us and it was a much needed break for Alex and I.
We did so many fun things but Sunday was my favourite day.
We went bowling, watched some Olympics and played games.
I learned two things that day.
The first I am horrible at bowling.
And the second is that it is always fun to do activities that remind you of being 16 again.
Hope you are all enjoying your week so far!!
Bekah