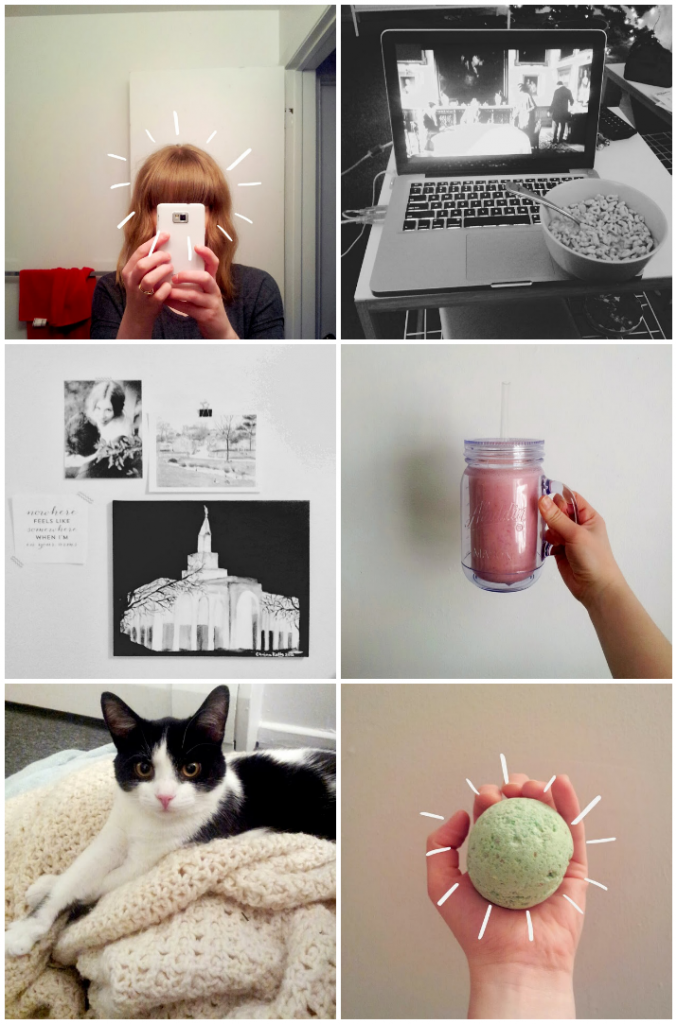 1 // Got a haircut. More on that later.
2 // Watched the entire 4th season of Downton Abbey. Surprisingly better than I thought it would be.
3 // Finally put up some pictures in our bedroom. One of our friends painted us a picture of the temple we got married in and we have been trying to find a spot for it for months!
4 // No morning is complete without my fruit smoothie.
5 // I love this little kitten of ours.
6 // After a long week at work, I desperately needed a bath. So I grabbed a Lush bath bomb, lit a candle and soaked for some relaxation.
Hope you all had a beautiful weekend!