I have always been a huge fan of simple eye makeup and bright lips.
So when Christmas and New Year's time comes, I always bring out my red lipsticks.
I thought I would share with you all my 4 favourite red lipsticks.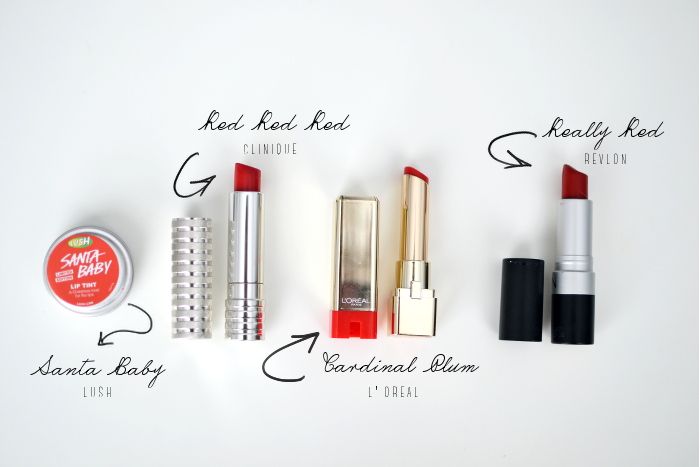 1// Santa Baby
I've been a long time lover of Lush's It Started with a Kiss lip tint, but I ran out this year. I was planning on just replacing it, but I went with their limited addition Santa Baby instead. It is such a pretty bright red!
2// Red Red Red
This is the very first red lipstick I ever bought, and it is also the brightest! A super fun colour that works in every season.
3// Cardinal Plum
A more subtle red lipstick. If you are one that isn't into a popping red, I recommend this one by l'Oreal. It's very soft, but can be built up if you want something more intense.
4// Really Red
This is the darkest lipstick I own. I always feel very posh whenever I wear it. It dresses up any look.
What are your lipstick recommendations for the holidays?