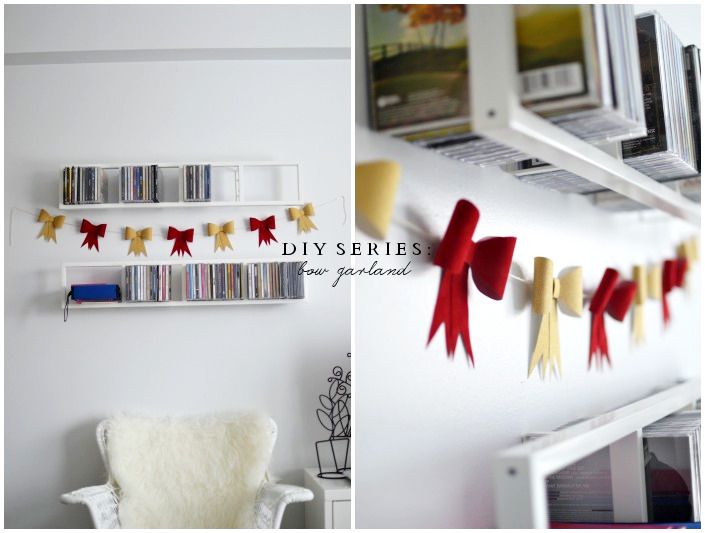 I found this adorable bow garland on Pinterest, and I decided to make a Christmas version.
One of the easiest, and cutest DIY ever.
The template is
available here
.
All I did was follow the tutorial on
Honey and Fritz
.
I was so happy with result.
The perfect Christmas garland!