+
Last year Brigitte and I created a modest fashion blog called
B and B
.
We ended it back in September.
Too much going on in our lives.
But the thing is I still love fashion, and looking at other peoples outfits for inspiration.
So I thought that every Friday I would share an outfit with you.
I don't want this blog to be a full on fashion blog, because I prefer writing about everyday things.
But I still love fashion and want to show some of my outfits.
Also I'm linking up with Awkward Girls Rock Your Dots Challenge.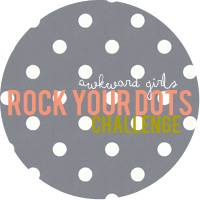 Bekah