Day 286 - October 23, 2012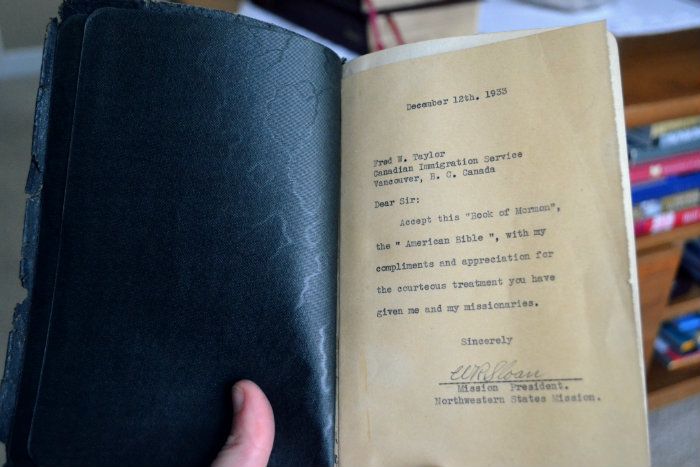 Day 287 - October 24, 2012
Day 288 - October 25, 2012
-----------------------------
My mom has worked at a used bookstore for the past couple years, and even though she decided to quit, she is still extremely close with the owner. So on Tuesday she got an interesting phone call from Diane. A customer came into the store with a box of books. While sifting through them she found a Book of Mormon from 1923!!!! She called my mom saying she wondered if my mom would be interested in having it. Of course my mom said yes.
My favourite part about it is the letter inside. This book was sent from a mission president to an immigration officer. I love that missionary work hasn't changed. Yes there is now technology and all that jazz, but there is nothing more simple and profound than sending a Book of Mormon to someone with your testimony inside.
I know I have said this countless times, but I love fall. The colours, the weather, apple cider, and boots. I just love it. Also can we please just talk about the fact that Christmas is 2 months away!!!!!!!!!!!!!!!!!!!!!!!!! I can't even handle this right now! Too much!!!
Bekah