Day 203 - July 31, 2012
---------------------------------
I tried a gibson roll with my hair today, and it is surprisingly one of the easiest hairstyles EVER!!! Definitely hooked!!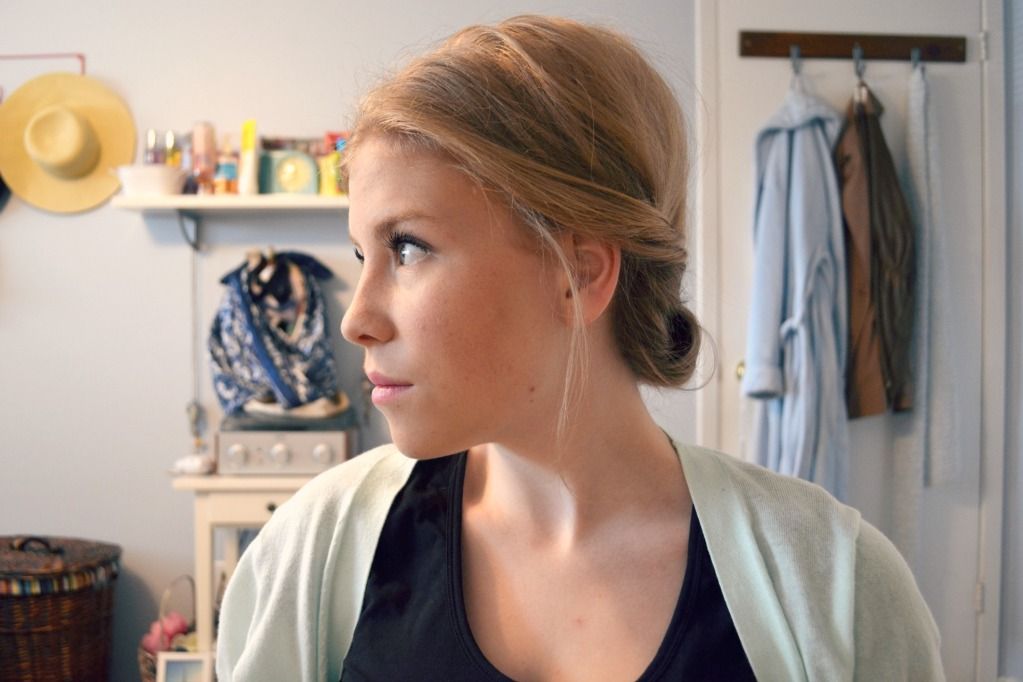 So Olympics has been my life. Yep. And I know, I know, I haven't discussed the fact that Phelps did not medal. For some reason I feel that if I don't talk about it, then it actually didn't happen. And yes I am Canadian, but Phelps is my boy. I mean come on, remember when I had a Michael Phelps calendar?
Or that time when Andrew surprised me with a DVD he bought about him.
And yes Ryan Lochte is a beautiful being, but I can't. He ain't no Phelps. Come on boy, win big!
So today is my day off. My plan for the day: watch Olympics.. and perhaps read. Other than that, nothing! :)
Bekah