Day 168 - June 26, 2012
------------------------------------
The weather has been SO stupid here. Last week it was boiling hot, this week it's freezing cold!! I'm rocking fuzzy socks, sweats, the high school sweater and slippers, and I am still cold!!! What the Abercrombie and Fitch!!???!!
Room Tours: "Shelves"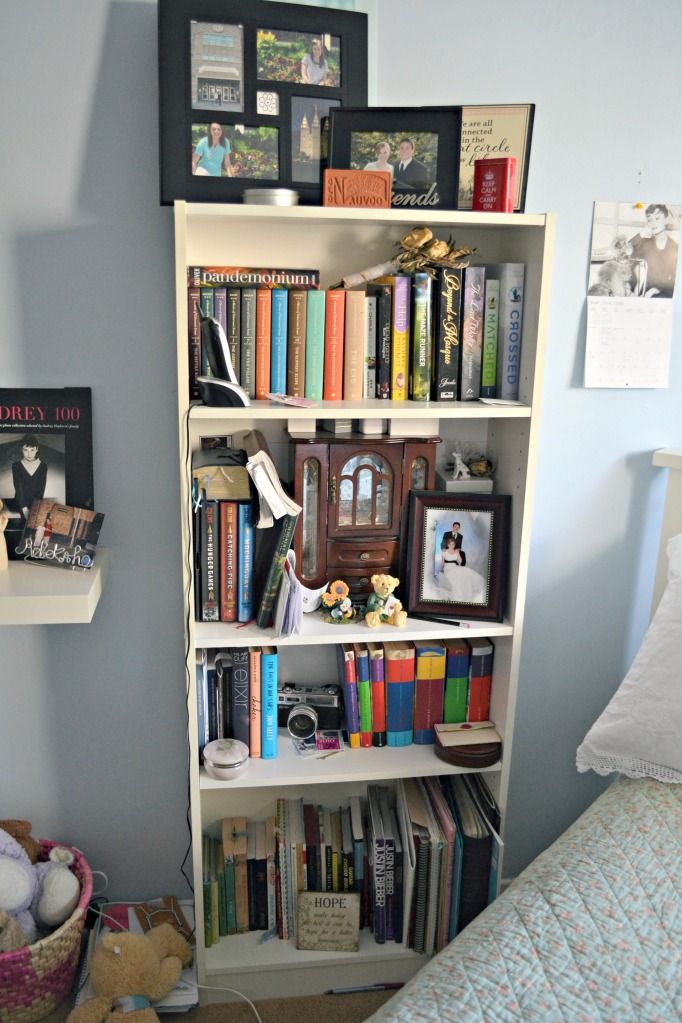 Bookcase: Ikea Floating Shelf: Ikea Alarm Clock: LL Bean
If you haven't noticed I love me some Bath and Body Works. It's a slight problem :) And yes, I do have two Justin Bieber: First Step 2 Forever. Go ahead laugh, I give you permission. But to be completely honest I still love looking through them, just to remember the days when he was a cute little innocent child. Not some swaggy weird adolescent.. I have been adding to my book shelve in the past month or so, and I have come to a slight dilemma: very little shelf space left. Oh dear!!
So super exciting. This weekend I am going camping with one of my dearest friends! Woop! I haven't been camping in 3 years!!!!! Man I have missed it. Now I'm not going to fool you all, I'm not a camper... I kind of hate it, but love it at the same time. You follow? Thought you might!!
Bekah